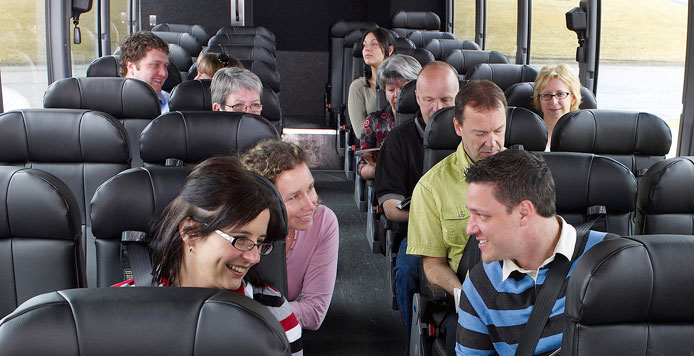 Mount Isa Coaches and Cloncurry Coaches are customer service orientated company's that strive for consistent best practice in customer service and nothing less. We recognize the meaning of customer service and deliver it. We achieve this by listening to our customers and responding to their needs and concerns. We NEVER lose sight of the fact that without the customer, we would not exist.
Our drivers are experienced professionals, whose first concern is always the safety and well-being of our passengers.
The success of each trip or tour is their number one priority.
Our drivers always treat our customers with respect and live by our vision statement.
We are dedicated to contributing to a positive presence in the tourism industry in Mount Isa, Cloncurry, the North West and Queensland as a whole.
Our employees are experienced professionals who are committed to our vision:
Vision Statement
Mount Isa Coaches and Cloncurry Coaches is the first choice for tourists, locals and businesses in outback Queensland. We achieve this by being the safest coach company, by providing value for money, exceptional customer service and delivering unique tourism experiences.